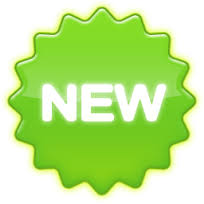 RackAFX v6.7.1.1 is now in public beta testing and now includes the long awaited Make AAX functionality and a brand new updated and modernized front end UI. If you would like to test it, use the Contact form and request a password! The full release version should be available shortly. See the forum post here.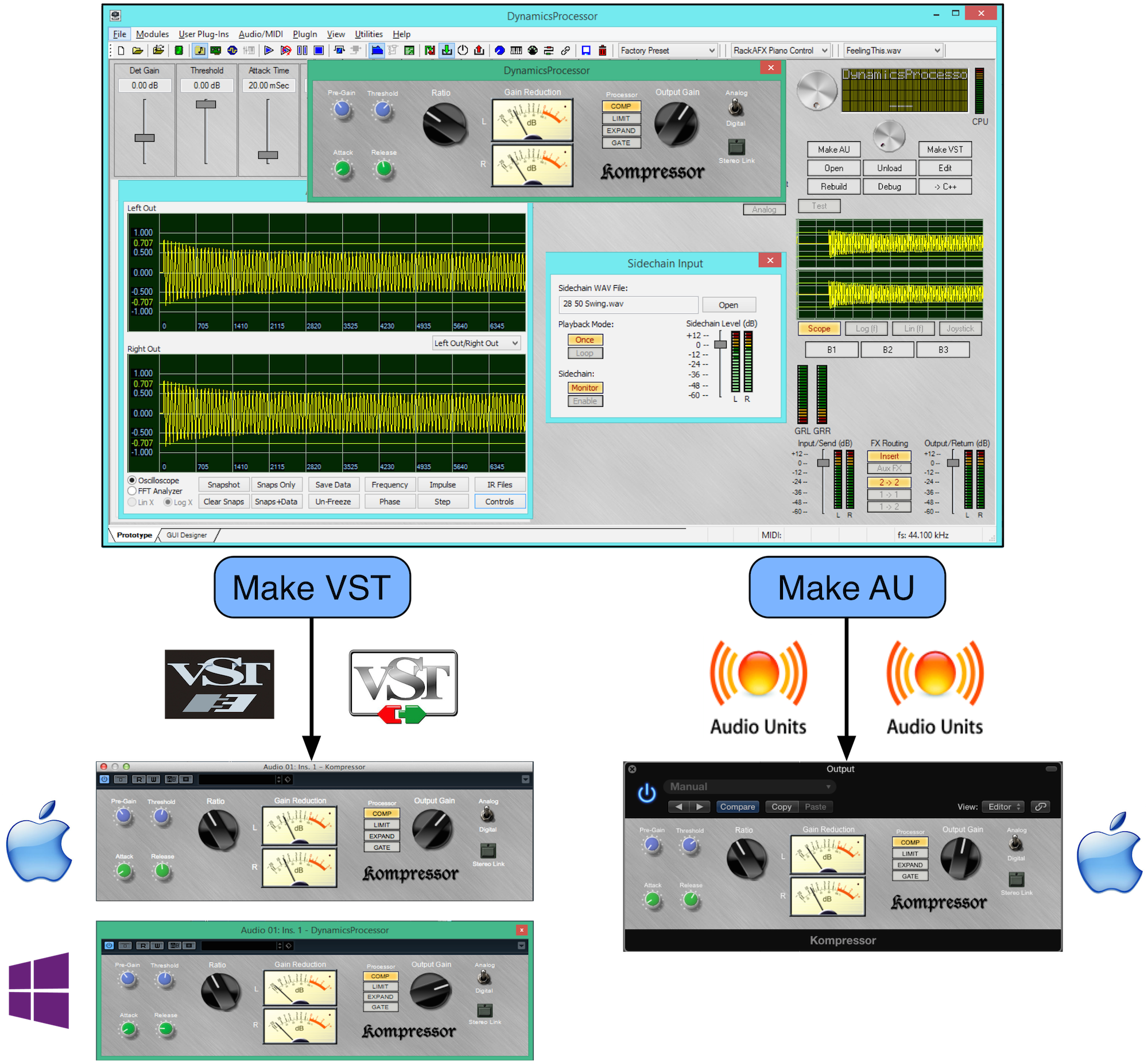 RackAFX makes it easy to develop RAFX, VST2, VST3 and Audio Units FX and synth plug-ins in 32 and 64-bit versions for Windows and MacOS with platform independent GUIs. In the image above, I'm using pulsed sinusoids to test the attack/release characteristics of a dynamics processor plug-in; it is then ported out to VST2/3 and AU.
Write your core signal processing code in one piece of software using a simple API. The resulting DLL will run simultaneously in RackAFX and any Windows VST2 or VST3 client without alteration or extra compiling. RackAFX features powerful tools for analyzing your plugin's performance including oscillators, oscilloscope, FFT spectrum analyzer and impulse response capture and storage as well as an advanced FIR filter designer and Convolver.
Design your platform-independent GUI in a friendly drag-and-drop environment using the VSTGUI4 library.There is zero GUI coding unless you want to use the new advanced GUI features in RackAFX v6.6. You can also add your own custom graphics for every possible control, background, control group frames, etc… and you can use any Mac or Windows VST3 client to alter, refine or further customize the GUI. The custom GUI also appears identically in the native RackAFX VST2/VST3 plug-in.
Export your RackAFX Plug-In into AU (MacOS) and/or VST2/VST3 (Windows and MacOS) projects then compile directly into AU and VST products in 32 or 64-bit versions. Your custom GUI will appear identically in all clients. You can use these projects to learn the details of the various APIs without having 3rd party libraries or frameworks obscuring the details.
Here are some plug-in GUIs designed in RackAFX; check out the GUI Gallery for full-sized detailed images:
RackAFX was designed to work together with my books  Designing Audio Effect Plug-Ins in C++ – a combination of Signal Processing Theory, a ton of algorithms, and Plug-In Programing examples and code, and Designing Software Synthesizers in C++ for RackAFX, VST3 and Audio Units, a more advanced book on Synth Plug-ins.
Making a basic GUI with the new v6.5 GUI Designer
Adding your own graphics to a GUI
Using your Plug-in directly in VST2 or VST3 with custom GUI
Porting your Project with Make VST for 32 and 64 bit VST2/3 Plug-ins with custom GUI
Porting your Project with Make AU for 32 and 64 bit Audio Units Plug-ins with custom GUI